You can "split" your hand into two hands when you're dealt a pair of cards with the same value. If you split, your bet on your first hand is doubled so that your bet matches for both your hands and you are dealt a new card to go with each of the individual cards you split.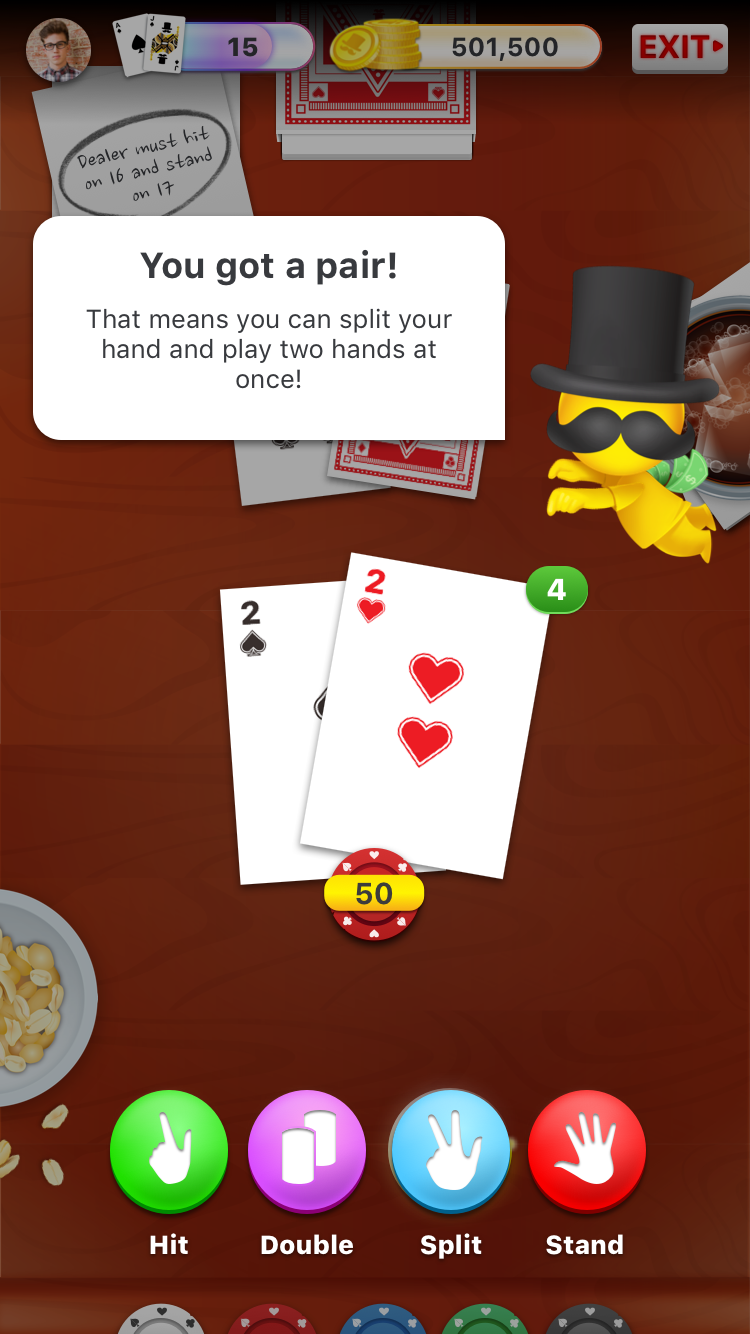 If you split and get another pair, you can split again for a total of 3 hands!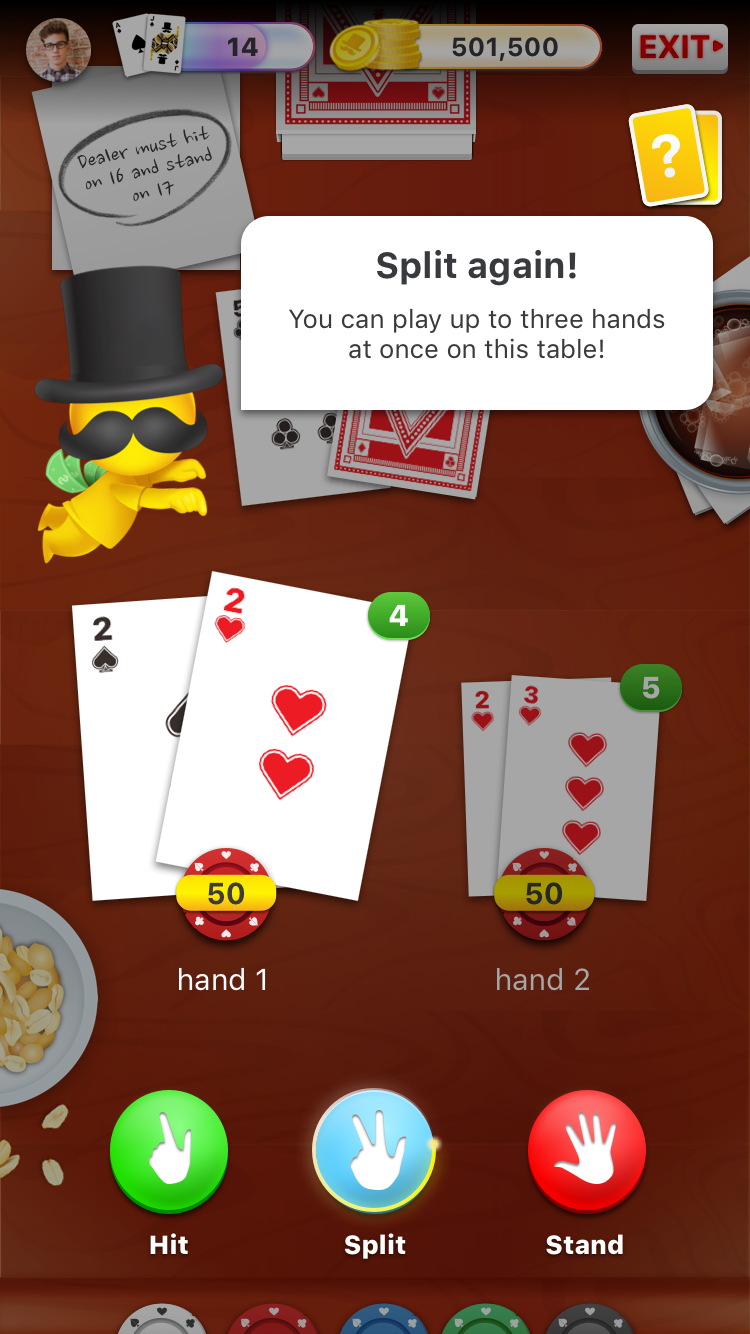 The benefit of splitting is that it doubles your chances to win the hand. It will also give you a chance to win big with a Lucky Double or Lucky Triple!